Stress & Burnout
Depression
Fear
Crisis
Growth
Stress & Burnout
You feel rushed and restless? You always have too little time and there is always something else to do? Your concentration and performance seem to be dwindling? You get out of control unusually quickly?
Depression
Fear
Crisis
Growth
Welcome!
Markus Ehrengruber
Psychological therapy & coaching – online and in the office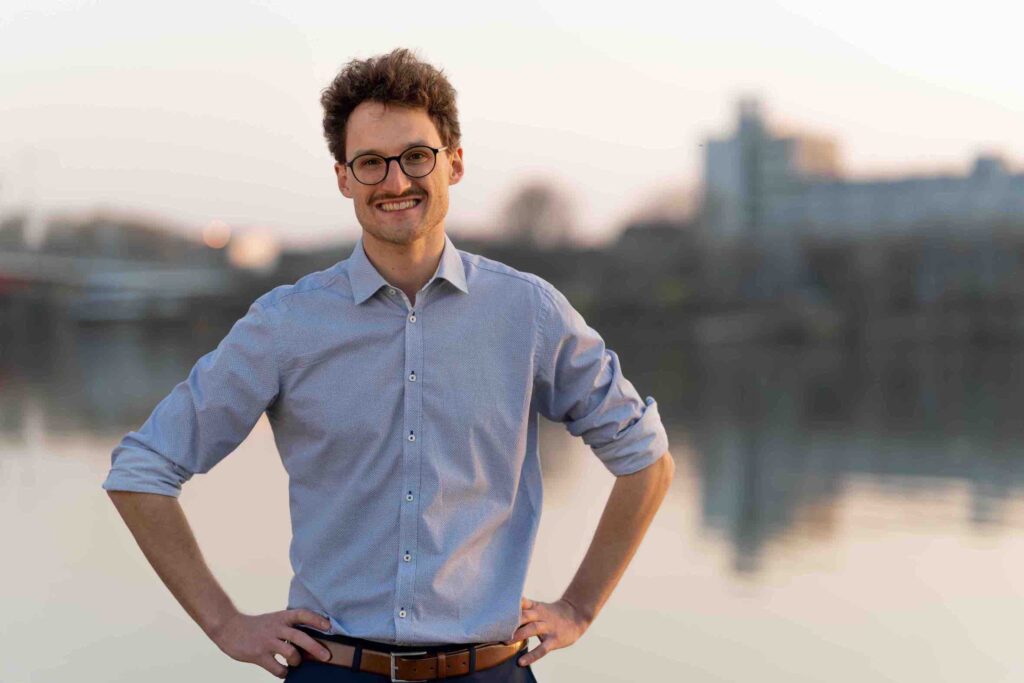 It's good to have you here.
My name is Markus Ehrengruber. I am a Vienna based clinical psychologist and coach. Below you will find information about my current online offer:
Psychological Therapy & Coaching
As a clinical psychologist, I help people in crisis and treat people suffering from a mental disorder (mental illness).
As a coach, I advise and guide in dealing with acute or long-standing problems as well as when you desire to grow or to make a change.
Evidence-based methods
Applied methods are based on psychological, scientific research (evidence-based). These are primarily cognitive-behavioral therapy methods, but also systemic methods.
Effect in everyday life
In coaching as well as in psychological therapy, we go through a planned an structured process that is tailored to your personal issue. A special priority for me is that the therapy and counseling can be easily integrated into your everyday life. Whatever your concern may be, our goal is to foster an improvement in your daily-life and not solely in the psychological session.
Organizational matters and booking
I offer the psychological sessions mainly online. For this I recommend end-2-end encrypted video communication programs. One session (50 min) costs 100 €.
Feel free to make an appointment in the calendar below or contact me by e-mail or phone (+43 681 10 860 800).
Good day! My name is Markus Ehrengruber. I am an enthusiastic psychologist and interested in the experience, thinking and behavior of people. I am always amazed at what facets life can have. Certainly our lives are by no means always beautiful and positive, but when we learn to accept the world and our own life's reality as it is in the present moment, we may are able to find possibilities for future improvement.
As a clinical psychologist, I assist clients with this described process of change. The goal is to creatie and promote well-being and mental health. We work together on the basis of scientific evidence and individually adapt the psychological methods to the respective situation.
Promoting and restoring well-being and mental health is a rewarding thing in itself. Moreover, I am convinced that when we ourselves, are well and feel good, we humans also treat our fellow human beings and the nature around us well.
Studies of psychology at the University of Vienna
Postgraduate training as a clinical psychologist at the Austrian Academy of Psychology
Clinical psychologist in an Austrian correctional institution
Further training in psychological stress treatment, diagnostics
Strong interest and enthusiasm in psychological research and new methodological developments
Treatment of mental illness and psychological aspects of physical illness and social problems.
Psychological therapy (also clinical psychological treatment) is professional support in coping with psychological, social and physical impairments and illnesses.
The goal is to reduce psychological symptoms as well as suffering, to prevent mental illness, to overcome crises and to establish quality of life and well-being.
Evidence-based methods - primarily from cognitive-behavioral therapy and systemic therapy.
I use methods that have been proven effective in scientific research. In our work we are guided by researched psychological models and scientific findings.
Customized treatment process
The psychological therapy is individually adapted to your current problem, to your everyday life and to the desire how much time and energy you can and want to invest.
Guidance during crises and when wanting to grow
In coaching, I provide you with advice and support for individual concerns. This can be an acute crisis as well as a problem that has been bothering you for a long time. However, the desire for growth and positive change can also motivate you to seek coaching with me.
Cooperation based on scientific knowledge
After an individual analysis of the case, we work on a specific topic on the basis of psychological-scientific findings.
Individual process allowing for humor and creativity
In coaching, the process is adapted to the realities of your life, to your wishes and to your individual resources.
Together we embark on an exciting search for new solutions and create a space in which we can turn mistakes into positive learning opportunities, giving you the chance to reflect and experiment.
Locally flexible and easily accessable
No matter where you are. All you need is a quiet place and a stable internet connection. No need to travel to and from the Psychologist's office.
In line with the reality of your life
Sharing information and ideas before, during and after the session, just as we do in our daily life – through online communication.
Possibility to try out new psychological methods in everyday life – under guidance and mentorship. Because that is where a positive change should happen.
Online Therapie wirkt: Studien zeigen, dass "video conferencing psychotherapy (VCP)" ebenso gut wirkt wie die Therapie in der Praxis.
Through my professional experience and personal interest, I set the following priorities in treatment. If you are not sure whether you are right with your problem or your wish, please feel free to contact me by
or telephone (+43 681 10 860 800).
Stress & Burnout
Depression
Fear & Panic
Crisis
Mourning
Relationship problems
Alcohol, drugs and medication
Addiction and dependence
Obsessive-Compulsive Disorder
Psychological support for physical illnesses
Sleeping problems
Decision making
Change & Growth
Personality development and self-worth
One session: 50 min (double sessions are possible if needed).
For the online sessions, the app Signal is recommended (end-2-end encryption; PC version available, phone number required). If you would like to use a different app, feel free to let me know.
You will need

a quiet room,
a stable internet connection,
a terminal device with microphone, video camera and audio output,
as well as the agreed video communication program (idR Signal).

Cancellation policy

Please cancel in time if you cannot attend (>48h) – by email or phone. Otherwise the whole session will be charged.
One session (50 min) costs 100 €
Social tariffs are possible
Health insurance

Clinical-psychological therapy and counseling are currently not included in the catalog of services provided by health insurance companies and therefore have to be self-financed. Advantage of self-financing: Any diagnoses as well as the course of treatment remain completely anonymous and the treatment remains unbureaucratic.
In some cases, the costs of psychological therapy are subsidized or covered by private supplementary insurance.

Tax deductible as "extraordinary expenses with deductible" (psychological therapy)
If you have any questions, please feel free to contact me – by
or phone (+43 681 10 860 800).
In psychological therapy, the first step is to determine whether a mental disorder is present – and if so, which one. As a clinical psychologist, I am trained to diagnose the disorder in order to provide adequate and evidence-based treatment. It may be necessary to continue the diagnostic process after the initial meeting in the subsequent meetings.
In the case of coaching, no diagnosis is usually given. Nevertheless, it is important to clarify and classify the topic/problem as well as your request, in the initial meeting analogous to psychological therapy.
By the way: If I get the impression during the coaching that a psychological disorder is present, I will of course inform you about it. If desired, it is also possible to proceed with psychological therapy in such a case.
Psychological Therapy & Coaching